Baga beach is the most popular beach in Goa. You will find lots of crowds at Baga. Baga is the heart of Goa. It is located in North Goa. Lots of famous pubs and hotels are near the beach. The sunset is very beautiful at the beach. The water at the beach is very calm, and tourist enjoys their day at Baga by swimming and resting in the shack.
Baga wakes up at night, you will see all tourists located at the beach and enjoy the dance at Baga. Most famous pubs like Titos are loathed in Baga. Hotels which are located at the beachside arrange sits and play music for the guest and people love to dance with their drinks.
Things to do at Baga Beach
Baga is a hotspot place in Goa. You will find hundreds of shops for clothes, tattoos, hotels and many other places near the beach. Clothes are very cheap rate but you bargain with a shopkeeper.
Water Sports - At Baga, there are lots of watersports activity agencies that will manage water sports at Baga. Here you will find little expensive watersports prices compared to other beaches.
Dolphin Siteseen - This is one of the best activities and is so famous among the tourist. Tourists loved to see dolphins and they are happy when they see a dolphin with their eyes it is not sure that you will see a dolphin one hundred per cent but most of the time tourist see dolphins.
Snow Park - At the Baga the is a snow park where you enjoy the cool environment with hot or soft drinks.
Nightlife - Baga is very known for its nightlife. You will see that thousands of tourists left their hotel and come to the beachside. One of the best places and most tourists go to Titto's bar which is near the beach.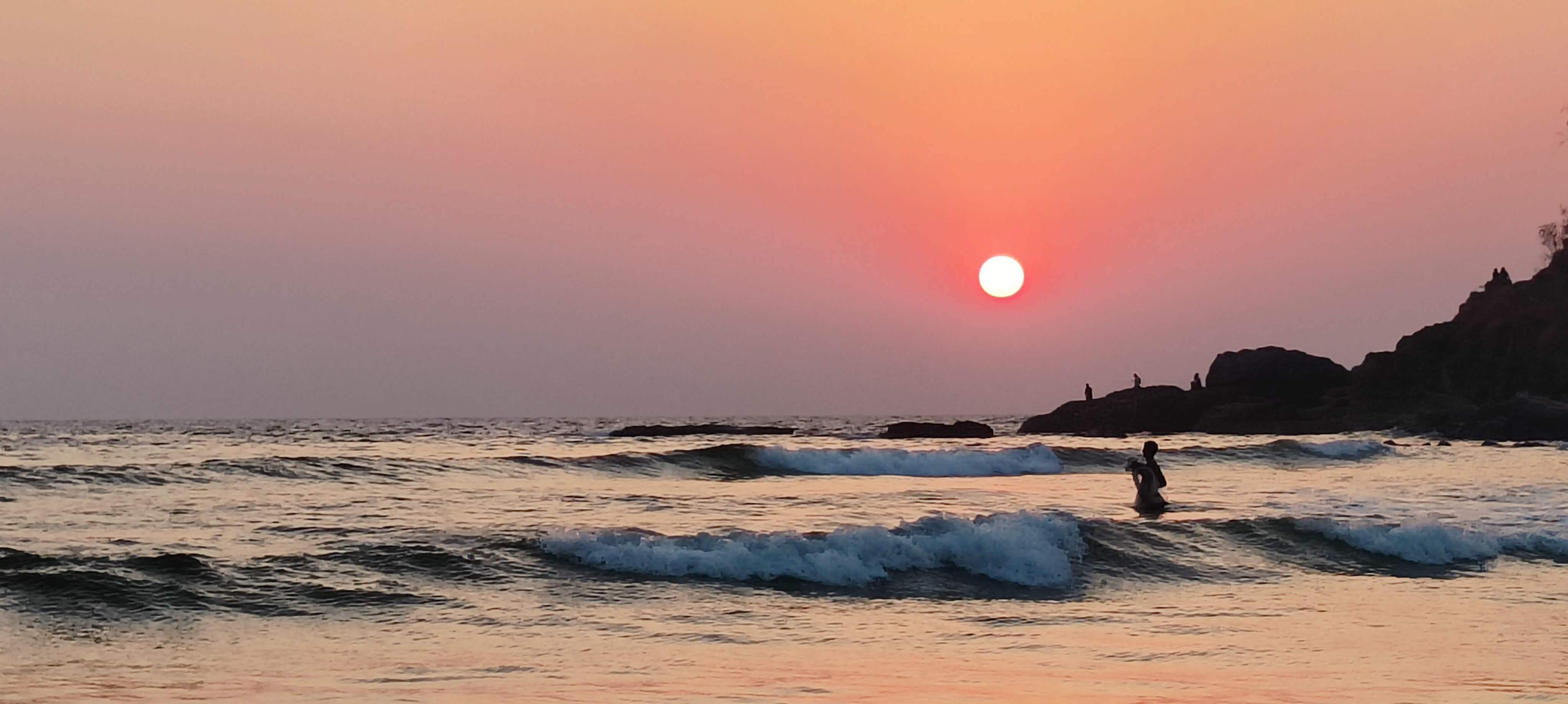 Places to stay near Baga Beach
There are lots of options to stay near Baga. You will get cheap hotels to a luxurious resort near the beach.
How to reach Baga Beach
By road
By road - Baga is connected with all parts of Goa. You will have plenty of options to reach here. It is 18 km from the Panjim.
Nearest Railway station
Nearest Railway station is Thivim which is 19km away from the beach and Karmali is also 26 km from the beach.
Nearest airport
The nearest airport is Panjim International airport and it is 20 km from Baga.
Local Transportation
You can get a rental scooter, bike or car at Baga or you can get a local taxi to reach the next stop where you want.
Best Season to visit
The best season is between October to March
Places to visit near Agonda
Calangute Beach
Aguada Fort