Mahabaleshwar is a hill station in Maharashtra State and is popular in western Maharashtra. The British ruler developed this hill station for the hot summer season of Mumbai. This place is the starting point of five rivers. Mahabaleshwar hill station is combined of three villages. Hill station is situated in the Sahyadri range of western ghat. On the west side of Mahabaleshwar is the Konkan region, and on the east is a plain land range. The height of the Mahabaleshwar from sea level is 1353 meters (4439 feet). The official language is Marathi in this region. Here is Panchganga place and people believe that from there 5 rivers start their journey. During the monsoon season, you will see a lot of waterfalls on the way to Mahabaleshwar. Mahabaleshwar hill station is located in Satara district, Maharashtra.
Mahabaleshwar tourism places
Pratapgad fort
Pratapgad fort is 30 km from Mahabaleshwar city and it takes 1 hour to reach. The Maratha empire constructed this fort, and Shivaji Maharaj assigned this responsibility to Moropant Pingle. This fort was completed in the year 1656. The battle between Afzal Khan and Shivaji Maharaj was fought in the Pratapgad fort, and the Maratha empire won the battle against the Adil Shah dynasty.
Venna Lake
One of the most attractive and famous Points in Mahabaleshwar is Venna Lake. Shri Appasaheb Maharaj constructed this lake in the year of 1842. The water in the lake is very clean, and tourists enjoy their boat ride on the lake. There are no entry fees but if you want to ride on a boat then it's chargeable and depends on which type of boat you choose.
Mapro Garden
Mapro Garden is a famous and crowded place in Mahabaleshwar hill station. Once you enter Mahabaleshwar you will see a small sign of Mapro Garden everywhere on the roads. Mapro Garden is a company of plantations of Strawberries and other fruits. They make and sell chocolates and other products in their shop as well as all over the nation.
Sunset Point
Sunset Point is one of the most famous and must-visit places in Mahabaleshwar. This place is also known as Mumbai Point or Bombay Point. Every evening you will see a huge crowd there to see the sunset. In the evening, the Sun and the clouds turned a beautiful orange colour and it looked so beautiful.
Sunrise Point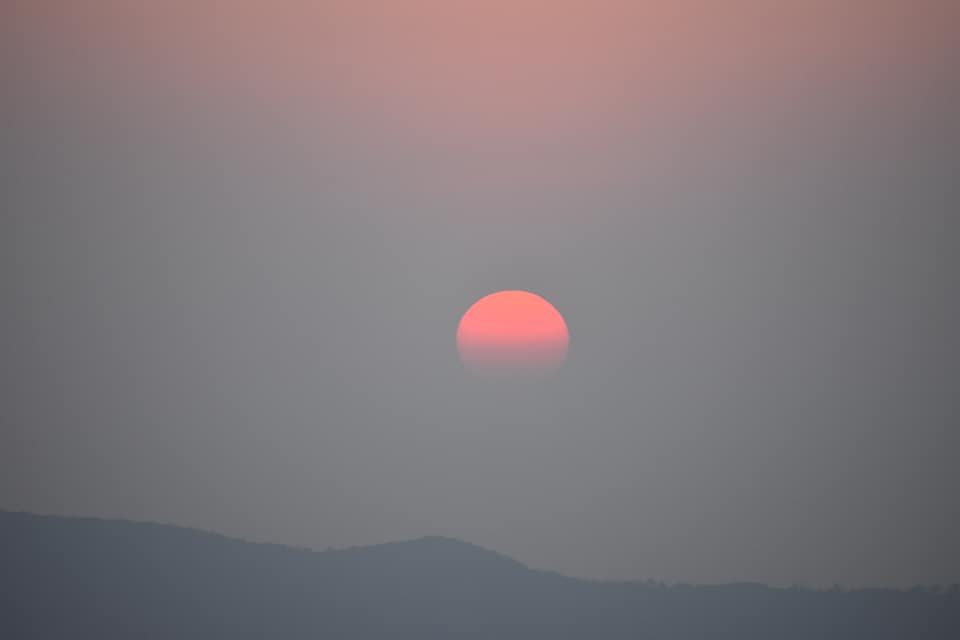 Sunrise Point is also known as Wilson Point. The original name of this Point is Sindola hill. This is the highest point on Mahabaleshwar hill. If you want a see the Sunrise from the sky, you should wake up early and try to come as early as possible to witness a beautiful scenario.
Panchganga Mandir
This temple is famous and the most visited in Mahabaleshwar. This temple is around 7 km from Mahabaleshwar and it is easily accessible from the city. This temple was constructed by the Yadav dynasty ruler Raja Singhandeo in the 17th century. Then Raja Chandrarao More of Jaoli and Maratha empire king Chhatrapati Shivaji Maharaj improve the quality of the temple. This temple is dedicated to Lord Krishna and had a beautiful idol inside the temple. The Temple is built to worship five rivers - Krishna, Koyana, Venna, Gayatri and Savitri.
Suicide Point
This Point is also known as Arthur hill Point. This is one of the best points in Mahabaleshwar. There is a deep valley and it gives goosebumps to you.
Ganpati Mandir Wai
This temple is located in the Wai region and this temple is just beside the Krishna river, you will see lots of temples near the river. This temple is devoted to Lord Ganesha and this idol is 2 meters tall. This temple was built by Ganpatrao Bhikaji Raste in the year 1762.
Paragliding Point
This place is located in Panchgani and has very suitable conditions for Paragliding. The cost for paragliding is 4000 rs without GoPro and with GoPro is 4500 rs in 2022 January.
Mahabaleshwar Market
Mahabaleshwar market is famous for its fresh fruits like strawberries, Mulberries and Raspberries. You can also buy locally made jelly from fruits, organic Honey, Jam and many other things.
Temple in Mahabaleshwar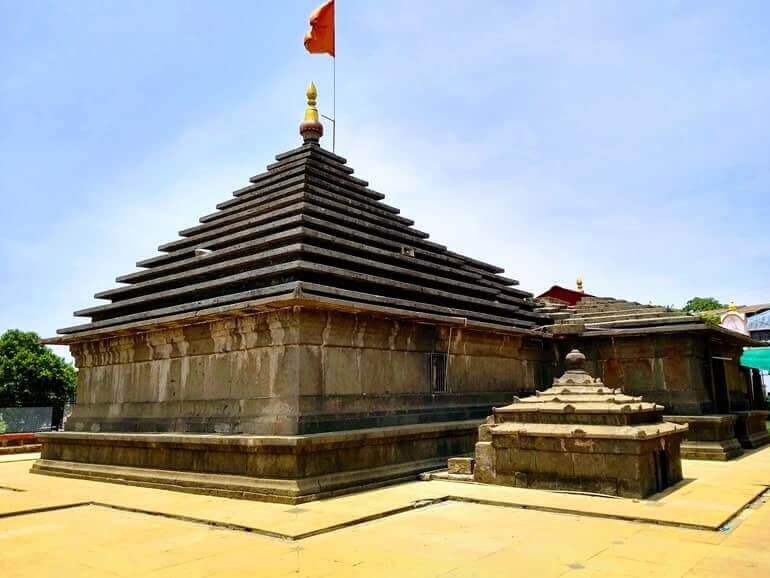 You will find a lot of temples near, here are some famous temples Panchganga Temple Wai Ganpati Temple Mahabaleshwar Temple Krishnabai Temple
How to reach Mahabaleshwar
Mumbai to Mahabaleshwar
From Mumbai, there is two option either you can come to Mumbai-Pune-Satara-Mahabaleshwar via the Mumbai-Banglore Express route or you can take Mumbai-Panvel-Mahad-Poladpur Ghat-Mahabaleshwar this route is not as good as the first one and most of the people and travel bus use Mumbai-Satara road to reach Mahabaleshwar. Via Pune- Satara is 263 km from Mumbai and it will take around 5 hours to reach and via Mahad is 222 km and it will take 6 hours to reach.
Pune to Mahabaleshwar
Pune to Mahabaleshwar is 120 km and it would take 2.30 hours to reach. You have two options from Pune either you take a road trip to Mahabaleshwar or you can take the train to Satara and from you can take a local bus or shared taxi services to Mahabaleshwar.
Ratnagiri to Mahabaleshwar
Ratnagiri to Mahabaleshwar is 190 km and it would take 5.,30 hours to reach. Road quality is not good in the Konkan region. There is no direct train service to Mahabaleshwar.
Solapur to Mahabaleshwar
Solapur to Mahabaleshwar is 285 km and it would take around 6 to 7 hours journey. There are no direct trains from Solapur to Satara, you have to come to Pune Junction then you have to catch a second train to Satara from Pune or you can take travels to reach Mahabaleshwar.
Panchgani to Mahabaleshwar
Panchgani to Mahabaleshwar is a 20 km route you have local as well public transport buses.
Nearest Airport
Nearest airport is Pune International airport and it is 130 km.
Nearest Railway Station
Satara is the nearest railway station and it's 67 km and Mangaon is 90 km.
Local Transportation
You will get plenty of cabs and auto rickshaws for local transport.
Best season
Beast season starts from August to February. During the Monsoon season, you will see plenty of waterfalls in the Mahabaleshwar region. In the winter season, the temperature of this place gets close to 0 degrees.
Food in Mahabaleshwar
There are lots of hotels and Dhaba on the way to your journey. You will get Maharashtrian, north and south Indian food as well.
Mahabaleshwar is famous for
Mahabaleshwar is especially renowned for its Strawberry but there is plenty of things which people love to visit like waterfalls, forts, nature, rivers, gardens and many other things.
Mahabaleshwar hotels
Mahabaleshwar is well developed and you will find small hotels, private villa, bungalow and resort to stay in. You can take it as per your budget. As per the market, affordable hotel prices are between 700 to 3000 rs per day.
Entry Fee
If you are in a car or private bus, you must pay a tax per person of 50 rs. If you visit on the bike then there is no charge. There are three routes to come Mahabaleshwar one is from Medha, the second is via Panchgani and the third route is via Poladpur, and you will see traffic police at every three-Point.