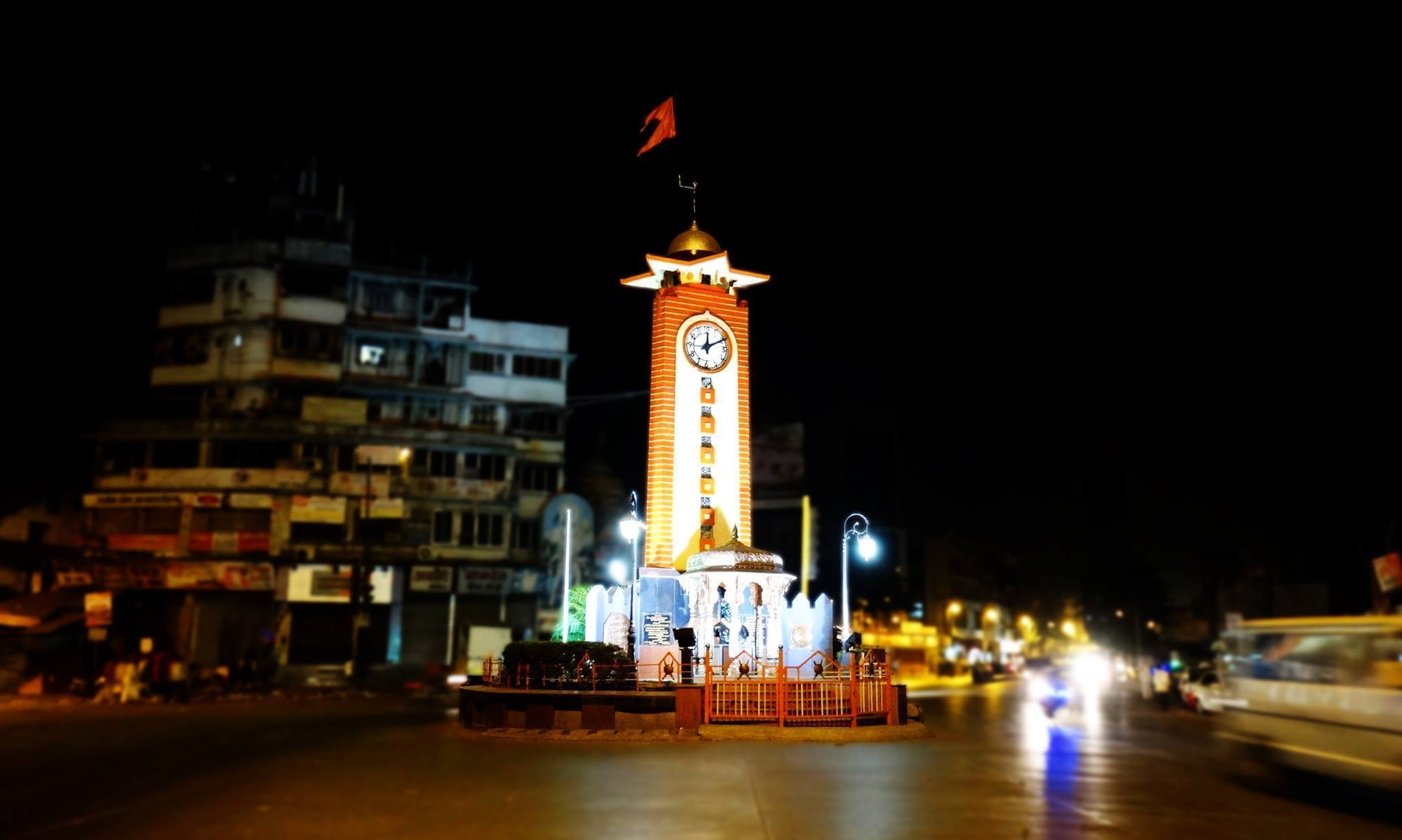 History of Kalyan City
Kalyan city is situated in the Thane District and it is 44 km away from Mumbai city and Pune it's 148 km. Kalyan city is the second biggest city in Thane District. This metropolitan partnership has 2 urban areas one in Kalyan and the second in Dombivali. The complete population of KDMC according to the 2011 Census India is 12,47,327. Of which male populace is 6,49,626 and female is 5,97,701. Kalyan is remembered for MMR Region (Mumbai Metropolitan Region).
The History of Kalyan is excessively old. Kalyan is the significant objective to arrive at Mumbai so every lord from Sultan to British everyone has eyes on Kalyan.
Chhatrapati Shivaji Maharaj won Kalyan in the year 1657. Shivaji Maharaj set up India's first naval force in Kalyan. He additionally constructed Durgai Fort. Between 1682-1683 the skirmish of Kalyan happened between the Mughals Empire and the Maratha Empire. Bahadur Khan of the Mughals Empire crushed the Maratha armed force and assumed control over the Kalyan. After some years later Maratha (Peshwa) realm overwhelmed the Kalyan and later on the Britishers ruled Kalyan till independence.
Tourist points in Kalyan
1) Durgadi Fort
Kalyan has major topographical significance. Kalyan is a decent port for worldwide business back then. Each ruler wants to rule in Kalyan. On the 24th of October 1657 Maratha Empire, Chhatrapati Shivaji Maharaj won the fight against Adilshahi Empire and controlled Kalyan city. Shivaji Maharaj Built Durgadi Fort close to the Ulhas River.
While the development of Fort base Abaji Mahadev discovered a lot of important stuff like gold, cash and other valuable things. Shivaji Maharaj utilized this to construct a Durgadi Fort and give the name the fort as Durgadi Fort.
Durgadi Fort is situated near the Ulhas river. Shivaji Maharaj fabricated a port for transportation and open and constructed India's first naval force in Kalyan with the help of the Portuguese and made a frenzy and showed his solidarity with adversaries.
How to reach Durgadi fort from Kalyan
Durgadi Fort is located on Kalyan-Agra Highway, Kalyan west. The fort is almost 4 km away from Kalyan station. Visitors can come to Kalyan station and take a shared auto and it will take just 15Rs. to 20Rs. Or visitors can take bus services of KDMC transport from Kalyan station and it will charge 10Rs to 15Rs.
2) Haji Malang / Malanggad
Malanggad is situated in Raigad District however it is just 17 km from Kalyan. Significantly vacationer and enthusiasts who visit Haji Malang dargah/Malanggad most of came from Kalyan.
Haji Malang is situated in the Matheran Hill range. This Mountain is 3200 ft above ocean level. The Malanggad stronghold was worked by King Naladev of the Maurya Dynasty in the seventh century. From that point onward, it is caught by the Maratha Empire and afterwards caught by the British Empire Now, it is own By the Government of India. This for travelling is extremely hazardous just master climbers with legitimate gear and ropes should set out to climb the balekilla in Malanggad.
In Haji Malang there are Three Dargah of Sufi holy people. who came from the Middle East in the twelfth century. There are 3 degrees of Dargah first is Paanchi Pir, the second is called Pir Machi and the last one is called Sone Machi.
Urs is a celebration in The Muslim religion. Consistently individuals do urs for the Sufi holy person. Each religious individuals come and visit Darga. In this urs individuals conveyed palkhi and visit every 3 dargahs and back to the primary dargah.
How to reach Haji Malang / Malanggad From Kalyan
Easiest way to reach Haji Malang is to reach Kalyan station and take a share auto from west they will directly drop you at Haji Malang or you can take KDMC buses boths fares are mostly same.
3) Metro Mall
The Metro Mall shopping centre is situated in Kalyan east. 2 km. Away from Kalyan Railway station. This shopping centre was introduced in April 2008 and has a space of 5,50,000 sqft. This shopping centre is worked by West Pioneer Developers. Here you can discover Inox multiplex Theater, Barbeque country, Big marketplace, Shopper stop, Mcdonald, Foodcourt, Saloon, and numerous things to spend nature of timing.
How to reach Metro Mall from Kalyan
Metro Mall is situated in Kalyan east however it has great access from Kalyan west. You will find share auto from Kalyan West and they will charge you per person 10 Rs.
4) Kala Talao
Kala Talao is a oen of the famous spot in Kalyan. It is worked by Adil Shah of Bijapur. This Kala Talao spread in 24 acres of land with shifting profundities going from 6-14 feet. Kala Talao is located in Kalyan West and around 2 km from Kalyan Railway station.
In the coming years, KDMC is intending to revamp Kala Talao for public fascination. Each age gathering of individuals visits Kala Talao. Individuals came here for Jogging, Yoga and for Relaxation.
How to reach Kala Talao from Kalyan.
It is in Kalyan west close to the station you can coordinate a pass by walk or can take a shared auto from Kalyan station.
5) Birla Mandir
Birla Mandir is situated in Shahad close to Century Rayon Company, Kalyan – Murbad street. Birla Mandir is 4 km from Kalyan station and 1 km from Shashad Railway station. Visitors can get auto from Kalyan West or Shahad or you can pass by stroll from Shahad station it will take 15 mins to reach there.
Birla Mandir was implicit 1965. This sanctuary is committed to God Vithal.
It has additionally served as a shooting area for different Bollywood films like Tere Naam, Prem Granth, Suhaag (Old), Golmaal: Fun Unlimited, and so forth
How to reach Birla Mandir from Kalyan and Shahad
You can discover share auto from Kalyan west just as from Shahad east. Or on the other hand, you can by strolling from Shahad.
Fate of Kalyan
Kalyan is the quickest developing city in India. Ex.CM Mr Devendra Fadanvis and Prime Minister Mr Narendra Modi remembered KDMC for the best 100 Smart urban communities. Land development is quickly filling in Kalyan and individuals are moving towards Kalyan because the cost is moderate for purchasers.
Kalyan is associated with awesome Train administrations, StateTransport Bus Depot, Mumbai Agra Old Highway which interfaces National Highway no.4 and interfaces with Kalyan Shil phata street which associates New Mumbai. Metro Route No.5 interfaces Kasarwadavali-kapurbaudi-Bhiwandi-Kalyan and the cutoff time for this task is the Year 2022. Later on, it will associate with New Mumbai Metro.